2022 Mitsubishi Outlander Teased Before February Debut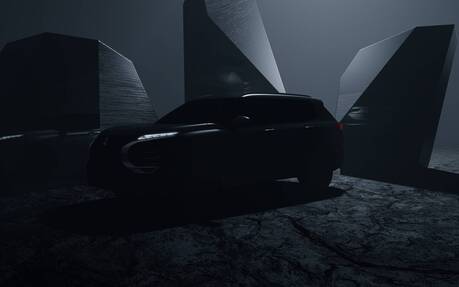 So, what does the redesigned 2022 Mitsubishi Outlander have in store for us? We'll find out when the Japanese automaker officially unveils the model in February, but in the meantime we have this shadowy teaser that was released today.
We can see that the front end of the Outlander is about to change dramatically, with split headlights reminiscent of the latest RVR and refreshed Eclipse Cross, as well as two big chrome inserts connecting them to the larger and bolder grille. You will either love it or hate it.
The new Outlander will go one step further than its smaller siblings, mind you. In fact, the company insists it will be the first model to embody its next-generation design language as first previewed by the Engelberg Tourer at the 2019 Geneva Auto Show (pictured below).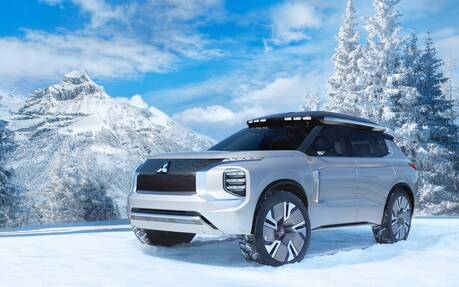 Mitsubishi says designers intended to express the Japanese concept of "I-Fu-Do-Do," which means genuine and majestic, in order to set the tone for all future products from the brand.
The mysterious image doesn't show the details of the bodysides, let alone the rear section, but based on leaked pictures that were taken in Japan and posted by Allcarnews, expect a less bloated and more chiseled physique—kind of like the transformation seen on the 2021 Nissan Rogue which happens to ride on the same platform.
The 2022 Mitsubishi Outlander will also be more spacious and more technologically advanced than its predecessor, while also being the quietest and best-equipped Mitsubishi ever sold in Canada, the company told us recently. It will land in showrooms in the spring.