Jaguar Land Rover Aims to Fix Reliability Issues Once and For All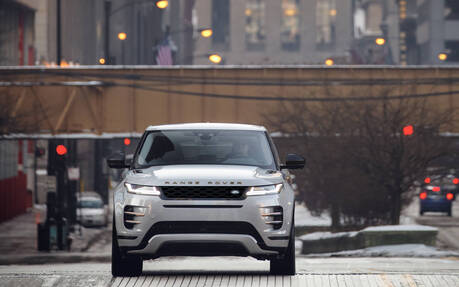 New Jaguar Land Rover CEO Thierry Bolloré says the automaker is committed to solving its quality and reliability issues for good.
No deadline has been set, but this is apparently the first priority of the "Reimagine" plan to transform the company and put it back on the right track.
"Our results have been unacceptable, but we know how to fix them," Bolloré said in an interview with Autocar. "It's not science, just hard work. Already the 2021 results are better, but we have more to do."
Obviously, Jaguar Land Rover is benefiting from the rebound of the auto industry following the first wave of COVID-19 in 2020. Its Canadian sales were up 14.5 percent through the first quarter of 2021, largely due to the success of Land Rover and particularly the new Defender.
A new board position has been created to oversee quality and customer satisfaction, which Bolloré insists makes a big difference on the value chain. Also, technology and digital design now play a larger role in the development of systems and components, again improving quality and reliability.
Globally, Jaguar Land Rover has managed to reduce warranty costs from 2021MY vehicles by one third.
Still, there's a whole mountain to climb. Jaguar and Land Rover were two of three worst brands for dependability and two of the five worst for initial quality in J.D. Power's latest studies. As a matter of fact, Land Rover ranked dead last in both.
Another key pillar of the Reimagine plan is to move Jaguar significantly upmarket with even more attractive designs, more premium products and a more personalized driving experience. Last February, we learned that it aims to be a fully electric car brand by 2025.
At Land Rover, a first all-electric model will arrive in 2024. It is anticipated that around 60 percent of Land Rovers sold globally will be equipped with zero-emission powertrains by the end of the decade.