Honda Track Testing New Civic Type R to Keep Pace With Golf R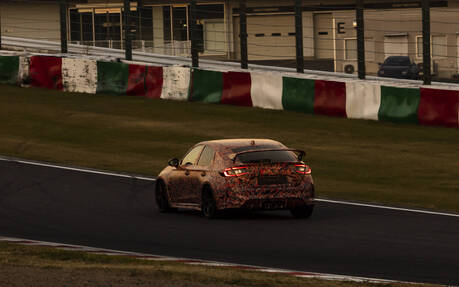 One of the most anticipated debuts of 2022 is unquestionably the next-generation Honda Civic Type R. After all, the high-performance variant of the Civic Hatchback is a back-to-back-to-back winner of a Best Buy award from The Car Guide in the sporty compact car segment.
But that was before the launch of the new 2022 Volkswagen Golf R, which has all the required tools and weapons to regain its spot at the top. Two of our journalists so far have had the opportunity to take it for a spin, and both were heavily impressed. In fact, we recently crowned the Golf GTI/Golf R duo as our Best New Car of the Year.
The next Civic Type R therefore needs to up the ante. That's exactly what Honda engineers are working on right now, pushing the car to high speeds at Suzuka Circuit in Japan a few weeks after doing the same thing on Germany's Nürburgring.
Unfortunately, the automaker is still not giving us details about the engine. The turbocharged 2.0-litre four-cylinder is expected to be back, but with how much power and torque? We don't know yet. The outgoing Type R generates 306 horsepower and 295 pound-feet of torque. What's certain is that front-wheel drive will be retained—the biggest difference with the Golf R, which benefits from all-wheel drive.
It's also worth pointing out that the base Civic Hatchback now has 19 percent more torsional stiffness, revised suspension components, 35 mm of extra wheelbase and a 12 mm wider rear track for improved stability and ride quality.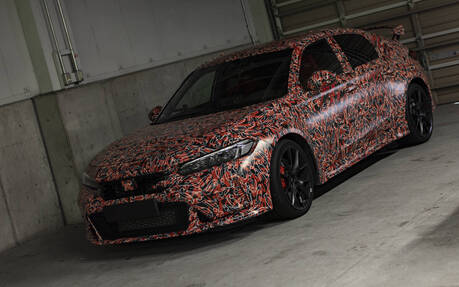 As for styling, the pre-production model Honda is track testing remains under camouflage, but the front grille and air intakes will inevitably be larger than those on other Civics. A unique body kit, sportier-looking wheels, updated rear diffuser and tailpipes, and of course a large rear wing are part of the package, as well. There are no shots of the interior yet, but look for new sport seats and red accent stitching.
The new Honda Civic Type R will arrive next year as a 2023 model. The company needs to be extremely careful about the price: the outgoing model (which you can no longer order) starts at $46,200 while the 2022 Golf R costs $44,995 with the standard manual gearbox.