Richmond B.C. Rolls-Royce Owner Sells House to Finish EV Conversion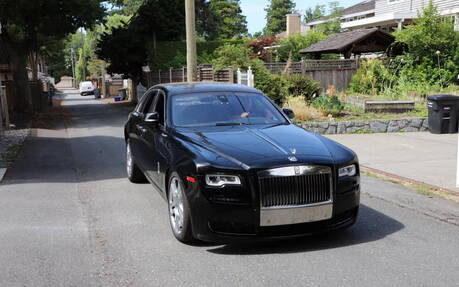 In September of last year, Rolls-Royce announced that its first all-electric vehicle—to be called Spectre—is scheduled to hit the market in the last quarter of 2023. That wasn't soon enough for Vincent Yu, the owner of a 2015 Rolls-Royce Ghost in Richmond, B.C.
When his daughter Gloria alerted him to the shocking environmental footprint of a large, gasoline-powered luxury car and refused to ride as a passenger, Yu took matters into his own hands, as Global News reports.
That's right, he didn't just trade the car for one of the many EV models available in Canada. Instead, he went into the process of converting it into a zero-emission vehicle with the help of a small team of engineers and mechanics.
How long did it take Yu to finish the project? Well, the answer is four years, which included several trips to the U.S., Japan and Germany to find all the necessary parts. However, his obsession came at a cost—and not just financially.
Yu's wife and daughter left him for a long period of time to avoid the commotion and the stress. Later, he decided to sell the house in order to fund the conversion, which brought even more conflict within the family. The good news is that the three are now reunited—and the Rolls-Royce electromod is fully functional.
"Many people think I'm nuts, hearing my idea of converting my gasoline car to an electric one. But I'm so used to people making fun of me. My head is always in the clouds," he told Richmond News.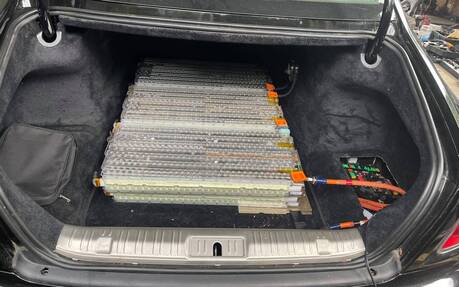 Yu claims his electric Ghost allows him to travel up to about 500 km with a fully charged battery, which comes from Tesla (along with the motor) and is mounted in the trunk. It's not clear how much power is on tap, but it definitely is less than the original V12 engine's 563 horsepower.
And get this: Yu now has plans to convert more conventional vehicles into EVs under his new business called Mars Power Technology. The company also envisions over 800 battery swapping and charging stations across all highways in North America within five years.