Stellantis to Build Canada's First EV Battery Plant in Windsor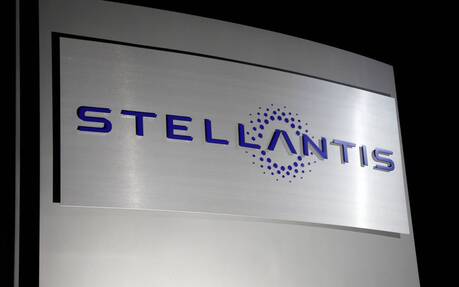 It's now official: the first large-scale electric-vehicle battery manufacturing facility in Canada will be built in Windsor, Ontario thanks to a partnership between Stellantis and LG Energy Solution.
The two companies will commit over $5 billion, representing the largest private sector investment in the history of the province, local officials have said. The municipal, provincial and federal levels of the Canadian government have agreed to pay hundreds of millions of dollars in incentives to fully support the project.
The maker of Chrysler, Jeep, Dodge and Ram vehicles will oversee the construction, which will start around summer, and LG will be in charge of operations.  
Planned to launch in the first quarter of 2024, the plant will cover three million square feet and create an estimated 2,500 new jobs. It aims to have an annual production capacity in excess of 45 gigawatt hours (GWh), making it one of the largest EV battery factories in North America.
Jeep will launch its first fully electric SUV early in 2023 and offer at least one zero-emission vehicle in every SUV segment by 2025. An electric Ram pickup and electric Dodge muscle car are coming for 2024. Meanwhile, Chrysler plans to release the production version of the Airflow concept in 2025 and get rid of all combustion engines by 2028.
Overall, the goal for Stellantis is to sell 50 percent EVs in North America by 2030.
Earlier this month, General Motors and POSCO Chemical announced they will build a new $500 million facility in Bécancour, Quebec to produce cathode active material for GM's Ultium batteries, which will power vehicles such the Chevrolet Silverado EV, GMC Hummer EV and Cadillac LYRIQ.
Before that, in November of last year, the Mayor of Markham, Ontario revealed on Twitter that Tesla plans to open a factory in the city to produce state-of-the-art manufacturing equipment to be used at Tesla's Gigafactories around the world. The electric car maker from California has yet to make an official announcement.
The bottom line is that things are moving fast in the EV sector and Canada is set to play a bigger, more active role in the years to come.