Gas is Free in Chicago for Second Time in Two Weeks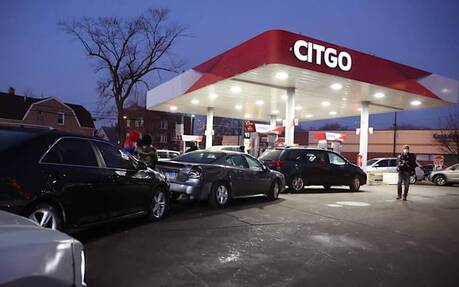 There are three ways to save money at the pump: get a more fuel-efficient vehicle, change your driving habits or watch out for rebates and gas stations with the lowest prices. We bet you've never heard of an offer like this one, though.
On Thursday morning, drivers could fill up their tanks for free at four dozen stations in the Chicago area.
Think we're kidding? You're wrong. A local businessman by the name of Willie Wilson, who has previously run for Mayor of Chicago, the U.S. Senate and even President of the United States, was giving $50 worth of gasoline to anyone who showed up at those stations to pump gas until his tab reached $1 million, as Associated Press reports.
Naturally, with gas prices nearing $5 a gallon in the Windy City, motorists created long lines of cars stretching for blocks. Some even waited more than an hour to take advantage of Wilson's deal.
According to local police, traffic slowed significantly as a result, although there were no reports of fights, collisions or other major problems.
It's the second time in two weeks that Wilson held a similar publicity stunt. On March 17, he gave away $200,000 to drivers at 10 Chicago gas stations.
Meanwhile in Canada, gas prices continue to be the highest in British Columbia at $1.95 per litre, followed by Newfoundland-and-Labrador at $1.88 and Quebec at $1.80. Alberta has the cheapest gas at $1.65 per litre.