Volkswagen ID.4 Production Finally Kicks Off in the U.S.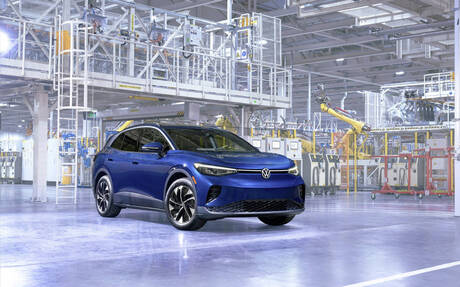 Volkswagen today marked the start of production of its ID.4 electric crossover at the Chattanooga, Tennessee assembly plant. This is what many customers have been waiting to hear for a long time given the strong demand.
More than 190,000 units have been delivered to customers globally since the model's launch in 2021. All of them have come from Zwickau, Germany.
Volkswagen aims to ramp up ID.4 assembly in Chattanooga to 7,000 vehicles per month later this year, with the goal to further increase output through 2023. Customers can expect "Made-in-America" ID.4 crossovers to be delivered as early as October.
ID.4 units will continue to be offered in RWD and AWD configurations with an 82kWh battery. In addition, a new RWD variant with a 62kWh battery will go into production later in 2022, with a lower MSRP and shorter range. Volkswagen Canada has confirmed to The Car Guide the availability of this ID.4 on our side of the border.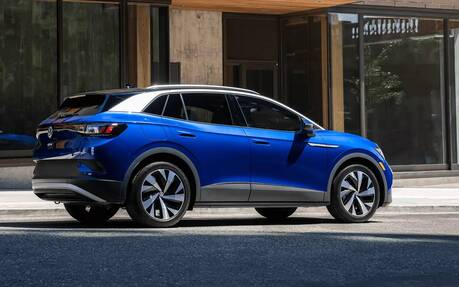 By the way, all batteries for the ID.4 are supplied by SK Innovation, which builds them at its factory in Georgia.
As previously reported, Volkswagen stopped taking orders for the ID.4 in Canada in late March and nothing has changed since then. On the VW Canada website, customers are invited to sign up to receive updates and learn exactly when 2023 ID.4 orders will begin. Once again, only select dealers will handle the process.
If you're looking for other EVs from Volkswagen, the German automaker has announced a plan to launch more than 25 new models in North America across its various brands by 2030. At that point, EVs should account for 55 percent of its total sales. Following the ID.4, there will be the ID. Buzz microbus and a fastback sedan in 2024, as well as new electric SUVs (including one from the new Scout brand) in 2026. 
Watch: Volkswagen ID. Buzz Makes Global Debut