Volkswagen Planning ID.3-Based SUV, But Will We Get it?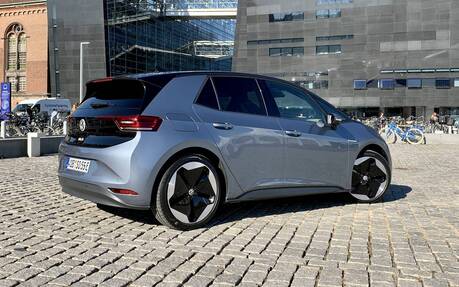 Volkswagen has made several EV-related announcements in the past few hours. Among others, R-branded performance models will become fully electric by 2030 (Golf R fans have been warned) and its entire European lineup will be gas-free by 2033.
But around the middle of this decade, Volkswagen also plans to launch a small SUV based on the ID.3 hatchback (which we don't have) and positioned just below the ID.4 (which is generating huge demand on both sides of the Atlantic).
The ID.3 and ID.4 are built on the same MEB platform, but the former is more than 30 cm shorter than the latter and the company believes there is a void to fill. Acknowledging this "fast-growing vehicle segment," CEO Thomas Schäfer hinted at a distinct styling identity and attracting a different type of customer.
The new model could be called ID.3 X as part of a revised naming strategy currently being discussed by Volkswagen executives, where crossovers would be identified with the letter X.
Now, let's not get too carried away. Yes, an ID.3 X would be more appealing to consumers around here than the ID.3. And yes, the Volkswagen Group aims to launch over 25 EV models in North America by 2030 (including a rugged SUV and pickup from the new Scout brand). However, the coupe-style ID.5 and the three-row ID.6 are still not part of the plans (that we know of) even though they would likely find a number of takers.
The next electric Volkswagens slated to come to our shores will be the uber-cool ID. Buzz van and a large sedan called ID. Aero, both in 2024. These models are projected to become flagship models in the future VW lineup.
Watch: Volkswagen ID. Buzz Unveiled in a World Premiere