Dual-Clutch Transmission Issues in Hyundai, Kia Models Lead to Recall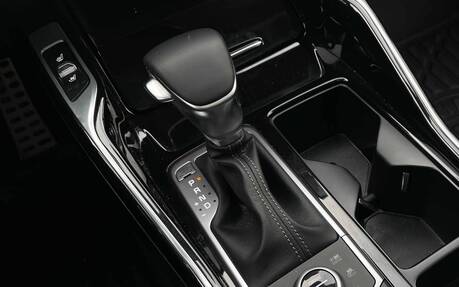 It's safe to say that the dual-clutch transmission developed and sold by Hyundai and Kia is generating mixed reviews so far. And now a particular manufacturing issue has been discovered, prompting the two companies to announce a recall.
More than 130,000 vehicles are affected in North America. Transport Canada has yet to post the details on its website, but it's believed that over 8,700 Hyundais on this side of the border are among that group.
The list of models includes the 2021-2022 Santa Fe, Sonata, Santa Cruz, Elantra N, Kona N and Veloster N, as well as the Kia K5 and Sorento—all fitted with an eight-speed dual-clutch transmission. The last one is in fact the top target in the recall.
According to the U.S. National Highway Traffic Safety Administration (NHTSA), inadequate soldering on the circuit board that controls the transmission oil pump could lead to malfunctions and trigger an improper fail-safe model reaction that causes the transmission to disengage.
The NHTSA notes that drivers may be alerted to the problem by illumination of multiple warning lamps, a chime and a message that says "stop safely immediately." This can be followed by total loss of motive ability as the transmission clutches and drive gears disengage after 20-30 seconds.
Despite the large number of vehicles included in the recall, Hyundai and Kia believe that only 1% of them could suffer from the fault, which is the good news. Dealers will inspect the transmission and replace it free of charge when necessary. They will also update the transmission control unit software to fix the fail-safe driving capability.