Major Recall on Honda CR-V, HR-V Could be Coming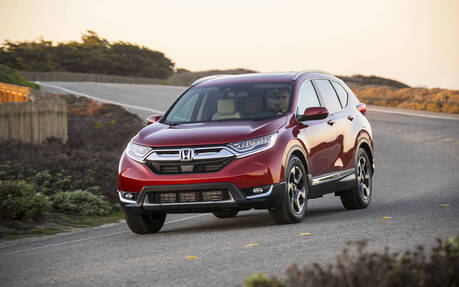 Two of Honda's most popular models are now being probed by the U.S. National Highway Traffic Safety Administration (NHTSA) after an unspecified number of owners reported serious problems with the differential. The investigation covers as many as 1.7 million 2018-2022 Honda CR-V and HR-V crossovers equipped with all-wheel drive.
More specifically, many of these vehicles have experienced rear differential lockups at speed, causing a driveshaft fracture and a loss of power. It appears that a leaking differential seal could be to blame.
According to Reuters, Honda is aware of the investigation and said it would cooperate with the NHTSA in order to shed light on the circumstances that caused these incidents.
Depending on the conclusions of the probe, a recall could follow. And from what we understand, that scenario seems likely at this point. Inevitably, units in Canada will be recalled, too.
Earlier this year, U.S. regulators launched an investigation into more than 1.7 million 2018-2019 Honda Accord and 2017-2019 Honda CR-V vehicles equipped with the automaker's collision mitigation braking system after receiving nearly 300 complaints from owners. The investigation is still ongoing and no recall has been announced yet.
The latest recall involving the CR-V dates back to June 2020. It actually affects most 2019 Honda and Acura models (and some 2020 models), a total of more than 1.4 million units globally including 80,000 in Canada. On certain vehicles, the low-pressure fuel pump could fail, causing the engine to run rough or stall or preventing it from starting. Dealers need to replace the fuel pump motor.
Watch: 2023 Honda CR-V Makes Official Debut