2023 Porsche 911 Carrera T: One Among 27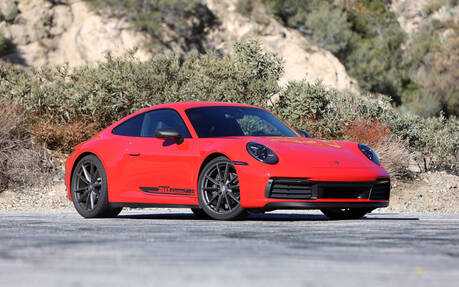 There are now 27 different configurations of the Porsche 911 in Canada. From the base Carrera to the exclusive Sport Classic and everything in between, selection is aplenty. There's the return of the GT3 RS after a long hiatus, the Sport Design 50th Anniversary model, and the newly introduced 911 Dakar for off-road enthusiasts (!).
Also returning for 2023 is the 911 Carrera T, which I got the opportunity to test drive on the beautiful Angeles Forest Highway near L.A. Available as a coupe only, this car is designed with a clear goal in mind: to deliver exceptional performance and driving fun through reduced weight and complexity.
The original 911 Carrera T came out in 1968, although it wasn't known as such at the time. After winning the prestigious Monte Carlo Rally in a specially prepared 911, the company decided to sell a production model from 1968 to 1973. It was later revived in 2017, though only briefly. As the 992 generation rolls on, the Carrera T makes a comeback for 2023, always focused on delivering a light weight and a closer connection between the driver and the road.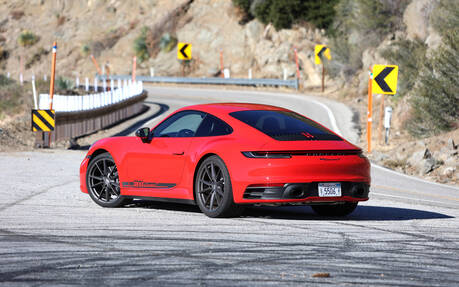 Shedding 35 Kilos
Compared to the regular 911 Carrera, the Carrera T weighs just 1,470 kg, which is 35 kg lighter than the former equipped with a PDK transmission. The rear seats are removed, noise insulation is reduced, the windows are thinner, and the battery is lighter. The seven-speed manual gearbox is another key change.
If you opt to have your Carrera T with the aforementioned PDK, however, the weight will be exactly the same. Why? Because the base 911 rides on 19-inch front and 20-inch rear wheels whereas the T features 20- and 21-inch wheels, respectively. The suspension is different, too.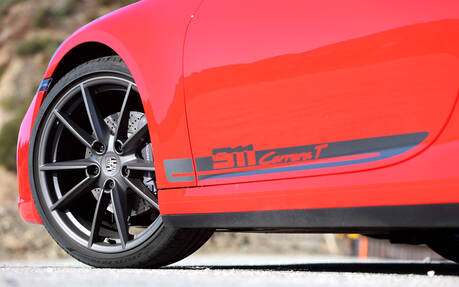 For sure, the 911 Carrera T is a joy to drive the very second you hit the road. With anthracite-coloured alloys and accents, plus signature graphics at the bottom of the doors, it's also unmistakable and lovely. Ride height is 10mm lower on top of that, resulting in superior handling.
Inside, the power adjustable sports seats let you know right away that you're not sitting in an ordinary 911. These buckets are firmer and more supportive, keeping your body perfectly in check during sporty driving. Of course, there are several options you can add to jazz up the cockpit, like Lizard Green stitching on the steering wheel and seats or a full leather interior (door panels and armrests included).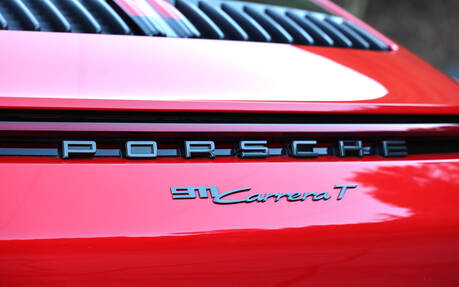 Bless That Manual
While manual transmissions are no longer that popular in Europe, it's quite the opposite in North America, at least when it comes to the Porsche 911. In Canada, specifically, nearly one in three units is sold with a clutch and stick. You can have a manual gearbox in a growing number of models including the Carrera T, Carrera S, Carrera GTS, Targa S, GT3 and Sport Classic.
Despite resulting in slower 0-100 km/h sprints (4.5 seconds vs. 4.0 seconds with the PDK), the manual is way more fun here. It's just so expertly calibrated to make the most of the 379 horsepower generated by the twin-turbocharged 3.0-litre six-cylinder engine. We wouldn't have said no to a bit more power, but the fact of the matter is that the Carrera T has ample gusto in most situations, and first-time buyers will have an easier time dealing with it.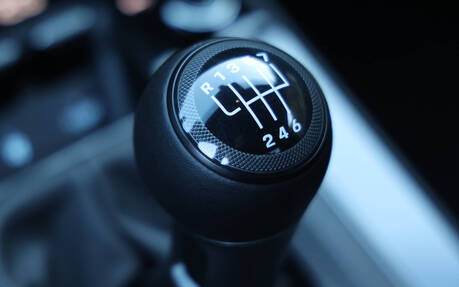 As far as the driving position is concerned, this is as good as it gets. You can adjust the seat, mirrors and steering wheel exactly the way you want, and once you're settled in it feels like you could stay there for hours without enduring any discomfort. The same cannot be said about the Audi R8, McLaren 720S or Chevrolet Corvette. What's more, visibility is not compromised at all.  
Granted, the reduction in noise insulation does affect comfort. Ditto for the stiffer suspension. It's not the end of the world, mind you. Remember, the Carrera T is first and foremost aimed at purists who care about one thing: driving. And in that department, all I can say is wow.
Acceleration is impressively linear and sustained. The expressive powerplant never runs out of breath, showing superb flexibility and making a wonderful combination with the seven-speed DYI mixer. The car is even more amazing in corners where body roll is nil. No matter how hard you throw it around, it never shows signs of losing its balance or composure, as if this was just child's play. Anyone sitting behind the wheel will get the impression of being a pro driver, and that's awesome. The sweet sound effects of the engine are made even more enjoyable by the fact there are no unpleasant noises coming from the body.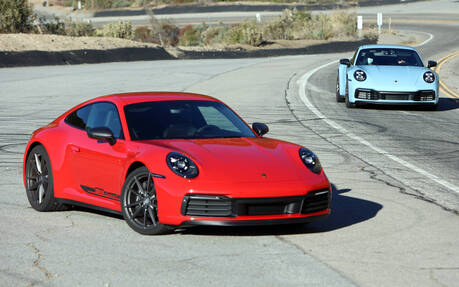 My Cup of T
I've always had a thing for GTS models, which offer the best blend of power, performance and handling in the entire 911 lineup if you ask me. The GT3 is just too radical, while the Turbo S has too much power to be easy to drive on any given road.
Starting at just under $170,000, the 911 GTS remains one of the most attractive options in my opinion, but with this new 911 Carrera T, which is less powerful but just as fun to drive, Porsche has a cheaper alternative. The base MSRP is $136,600, but as you can imagine my tester came with several options that pushed the price up to $158,500. One of them was four-wheel steering, and you should seriously consider it before any cosmetic upgrades because the primary reason for buying this car is to have a blast on the road.
Watch: 2023 Porsche 911 GT3 RS Review
Test drive report
Test model

2023 Porsche 911

Trim level
Carrera T
Price range
$125,800 – $307,600
Price as tested
158 500 $
Warranty (basic)
4 years/80,000 km
Warranty (powertrain)
4 years/80,000 km
Fuel economy (city/highway/observed)
13,1 / 9,8 / 11,6 L/100km
Options
Carrera T Interior Package ($7,910), Adaptive Sport Seats Plus ($3,220), Power folding mirrors ($420), 90L fuel tank ($260), Power Steering Plus ($310), Four-wheel steering ($2,390), Wheel lug nuts ($70), LED-Matrix design headlights ($4,730), Lane Change Assist ($1,200), Lane Keep Assist ($1,390)
Competitive models
2023 Audi R8, 2023 Chevrolet Corvette, 2023 McLaren 720S
Strong points

Exceptional performance
Big-time fun
Sensational look
Great build quality

Weak points

Long delivery times (over a year)
Two seats only
Limited standard content
Expensive options

Editor's rating
Fuel economy
Pretty reasonable given the level of performance.
Comfort
While more compliant than many, the 911 remains a genuine sports car.
Performance
In a word: wow.
Infotainment
Though not a priority with this particular car, the system is user-friendly.
Driving
An amazingly fun car that proves you don't need outrageous power to enjoy big-time thrills.
Overall
Quite simply the best sports car in the world.