Tesla Dramatically Cuts Prices in Canada,
Model 3

Regains EV Rebate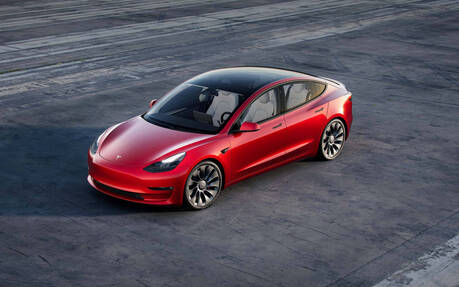 Just like it did in several other countries in recent days, Tesla yesterday dramatically cut prices on its various models in Canada. This comes after the electric vehicle manufacturer failed to meet its delivery forecast for 2022 and lost two-thirds of its market value.
Most notably, the Tesla Model 3 now carries a base MSRP of $54,990, a drop of $5,000 that makes it eligible to the federal government's EV rebate for the first time since November 2021. The rebate amounts to $5,000.
The sportier Model 3 Performance went from $82,000 to $72,990 in the process. However, it's still too expensive to qualify for the rebate.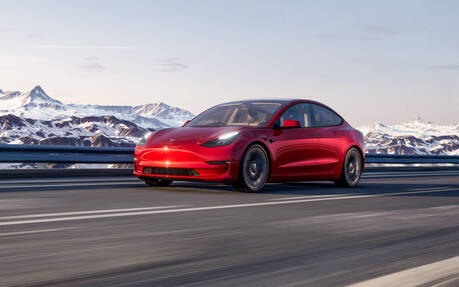 Crossovers are more your thing? The Tesla Model Y, which used to start at $85,000, is now listed from $69,990. At nearly 18 percent, it's the largest price cut in the entire lineup. The Performance variant, meanwhile, dropped from $90,000 to $75,990.
Tesla's more premium offerings were not overlooked. The base price of the Model S sedan has been slashed to $122,990 (or $149,990 for the explosive Model S Plaid), while the Model X crossover now retails from $142,990 (Model X Plaid: $156,990).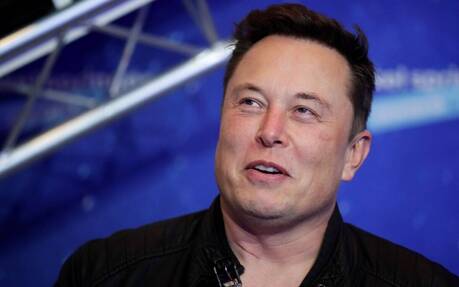 Tesla CEO Elon Musk said last month that the higher interest rates combined with a struggling economy could lead the company to reduce prices. A $5,000 year-end credit was even offered to customers who took delivery of a Model 3 or Model Y before December 31.
The price cuts announced this week are a more significant and more durable effort to increase deliveries, although profit is likely to suffer.
Tesla is now facing increased competition in every segment. The Model Y, in particular, has to deal with many new and strong contenders including the Volvo XC40 Recharge, Genesis GV60, Hyundai IONIQ 5, Kia EV6, Ford Mustang Mach-E and Nissan Ariya.