Tesla Surprises With $5,000 Credit, Shows Upcoming Swiveling Screen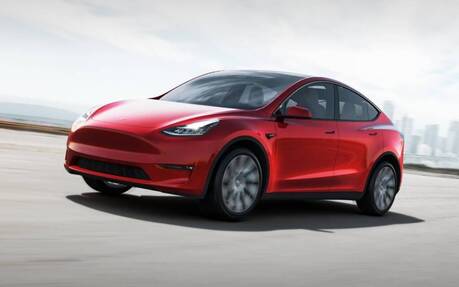 Tesla vehicles have received a number of price increases over the past two years, which CEO Elon Musk called an "embarrassing" situation, but there's a surprise gift for Model 3 and Model Y customers this holiday season.
Customers who take delivery between now and December 31 get a $5,000 credit, as well as 10,000 km of free Supercharging. As for the Model S and Model X, the only present under the Christmas tree is free Supercharging.
This looks like a year-end push by the company to boost sales—and maybe a sign that demand is waning a bit. A similar credit has also come into effect down in Mexico, while in the U.S., Tesla has raised its existing credit to $7,500.
Competition is getting much fiercer these days with many new EV players hitting the market, especially at lower price points than Tesla's. In fact, after the first 11 months of 2022, Hyundai (led by the highly successful IONIQ 5) is largely dominating the race to become the highest-volume brand under Canada's Incentives for Zero-Emission Vehicles (iZEV) program.
Swiveling Screen Coming to Teslas Soon
Other than software updates, we're not used to seeing many changes inside Tesla vehicles, let alone big ones. Last year, though, the Model S and Model X were announced with an available yoke-style steering wheel, a new horizontal display, wireless smartphone charging and a new 22-speaker audio system, among other things.
Pretty soon, or so it seems, these two models will offer a swiveling screen that can be angled toward either the driver or the front passenger. Tesla has just released an Instagram video to show how it works:
As you can see, this could lead to a bit of quarrelling between front-seat occupants. Tesla says a camera will detect a person's size and eye direction to identify the optimal angle. Drivers will also be able to save that position in their driver profile.
What do you think—a good or bad idea? A driver-oriented display is great, but when turned toward the passenger, distractions are bound to happen. We'll have to try it out and see for ourselves.