Volkswagen ID. 2all Concept Unveiled as New Low-Price Electric Car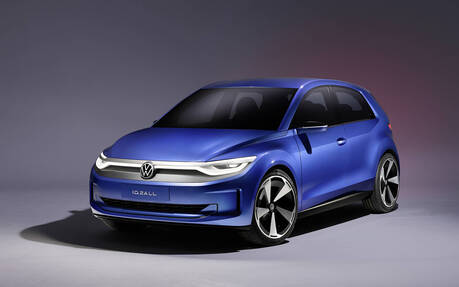 German auto giant Volkswagen on Wednesday unveiled a new budget electric vehicle, as the competition in the EV sector revs up.
The ID. 2all model, with front-wheel drive and a range of up to 450 kilometres, will be priced under 25,000 euros (about $36,477 CAD) when the production model hits the European market in 2025, the manufacturer said.
It is one of 10 new electric models the company plans to roll out by 2026 as it sharply boosts investment in electrification and digitisation.
Volkswagen said the new models would give it "the widest range of electric vehicles compared with its competitors" with the aim "to achieve an electric car share of 80 percent in Europe."
"We are implementing the transformation at pace to bring electric mobility to the masses," VW Passenger Cars CEO Thomas Schaefer said in a statement.
Thomas Schmall, a member of VW's board of directors, said the company was confident it could maintain the low price point through "economies of scale" achieved with high sales volume.
Volkswagen had said on Tuesday it would invest 122 billion euros in the shift towards electric vehicles over the coming years.
"As early as 2025, every fifth vehicle sold worldwide is expected be one with an all-electric drive," the group said.
VW said a major reason for the spending increase was its push to build a series of battery factories, as well as expenses linked to securing raw materials for batteries.
Take a look at the new Volkswagen ID. 2all concept in the photo gallery at the top of the page.