Podcast: What You Need to Know About the New Mercedes-Benz Concept CLA and the New "Baby" G-Wagen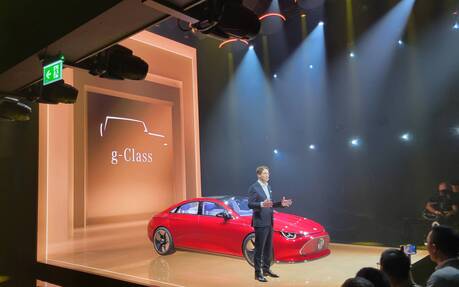 On this 17th episode of The Car Guide Podcast, LP and Gab discuss their recent visit of the Internationale Automobil-Ausstellung (IAA) Summit in Munich, Germany, also known as the 2023 Munich auto show. This biannual event is currently Europe's largest auto show and showcases reveals, as well as technology seminars and aftermarket exhibits. This year, a series of production vehicles were exhibited, but manufacturers also took the stage to unveil new concepts like the Mercedes-Benz Concept CLA, the Volkswagen ID. GTI Concept and many more. Mercedes-Benz also officially announced a smaller version of the famous G-Class.
An impressive number of Chinese automakers were also present on the show floor, like Byd, XEV, Leapmotor, XPENG and more, all of them with their latest automotive creations ready to take on the European market.
Listen to The Car Guide Podcast EP17 (Full Episode)
LP and Gab also discuss their latest test drives on this episode: the 2024 Chevrolet Silverado HD High Country 
and the 2024 Polestar 2!