Confirmed: Audi TT is Going to Die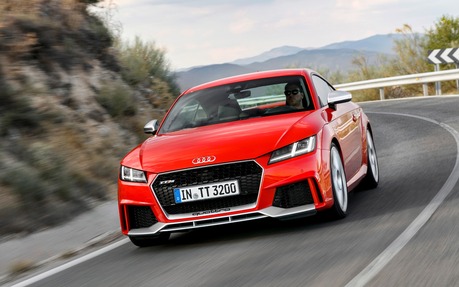 Cars as we know them are an endangered species, squeezed out by SUVs and trucks on one side and electrified vehicles on the other.
At Audi AG's annual shareholders meeting in Germany on Thursday, the top executives of the four-ring brand stated once again their desire to have 20 all-electric models on the road by 2025. In the process, some niche products will be dropped. And that includes the Audi TT.
"In the medium term we want to have the strongest range of electric models among premium competitors," said Bram Schot, Chairman of the Board of Management of Audi AG, as reported by Automotive News.
He added that, in the new context driven by sustainability, keeping the TT around makes no economic sense. Its replacement will be a zero-emissions car with an "emotive" appeal and a similar price. Just don't expect to see it anytime soon, however.
Stressing the fact that "combustion cars are getting more expensive in the medium-term, and electric cars are getting cheaper," Alexander Seitz, Member of the Board of Management of Audi AG Finance, compared the situation to "shedding old baggage."
The Quirky Sports Car
The Audi TT originally debuted in 1998, while the current (third) generation dates back to 2014. Available in four-passenger coupe and two-passenger roadster configurations, it now comes standard with a 2.0-litre turbo engine producing 228 horsepower. The sportier TTS Coupe and TT RS Coupe models deliver 288 and 394 horsepower, respectively.
Unfortunately, sales have taken quite a tumble. In Canada, the TT sold just 403 units in 2018, a 35-percent drop from the previous year. So far in 2019, the trend is almost as sharp.
Just like domestic rivals BMW and Mercedes-Benz, Audi is in the process of streamlining and transforming its operations and product strategy. Today's news is sad for sports car and driving enthusiasts, and there will be more to come. All signs point to the A8 full-size sedan being completely reinvented and electrified. As for the R8 supercar, we discussed its fate a month ago.