Toyota Corolla, Honda CR-V Are the 2020 Green Car and SUV of the Year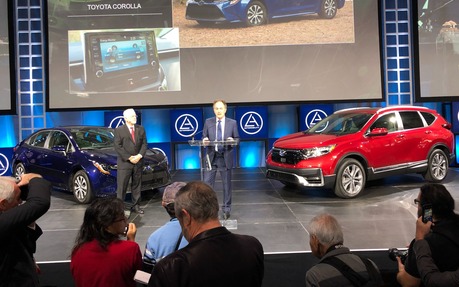 Since 2005, the Los Angeles Auto Show has been the host of the Green Car of the Year and Green SUV of the Year awards as voted by U.S. magazine Green Car Journal.
The ceremony took place this morning at the Technology Pavilion in front of dozens of journalists and representatives from the industry.
First, the Toyota Corolla won the 2020 Green Car of the Year award. Completely redesigned, the popular compact sedan is entering its 12th generation, and for the first time, it is available in hybrid variant burning just 4.5 L/100 km. The lineup also includes 139- and 169-horsepower gasoline engines.
The other finalists were the Hyundai Sonata, Kia Soul, Mazda3 and for some reason the Ford Escape.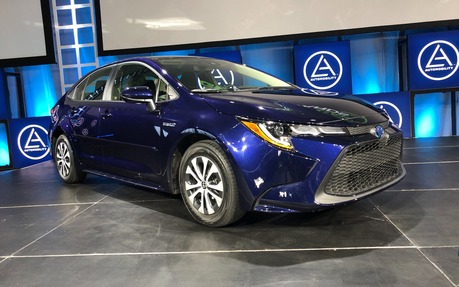 The Escape was not considered among SUVs by Green Car Journal, unlike its long-time Japanese rival, the Honda CR-V, which ended up winning the 2020 Green SUV of the Year award.
Refreshed for 2020, the CR-V is finally joining other compact SUVs that offer a hybrid variant. The only problem is that it's only sold in the U.S., not in Canada. That's a real shame because the CR-V Hybrid is more powerful (212 hp) and reportedly up to 50-percent more efficient around town than the regular, gas-powered model.
It came out on top of other finalists including the Ford Explorer Hybrid, Subaru Crosstrek Hybrid, Toyota Highlander Hybrid and Toyota RAV4.