Watch: Sony's Sublime Vision-S Concept Hits the Road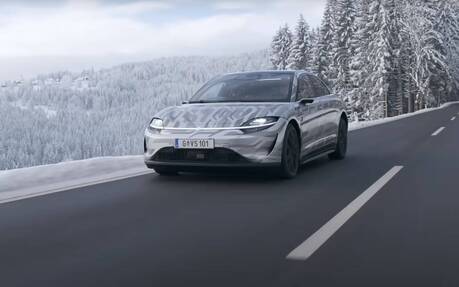 With the virtual edition of CES in full swing right now, a car that stunned the crowd at last year's show in Las Vegas is back in the news.
The Vision-S concept from electronics giant Sony recently began testing on the track and on public roads across the pond, more precisely in Austria.
However, not many details were provided by the company, which used its new Airpeak drone to capture the following shots:
Now, what's the next step? Hard to say, really. Sony still has no plan to become a car manufacturer. However, like many other companies, it wants to redefine the automobile and the way we interact with it. The Vision-S also aims to demonstrate Sony's technological know-how.
This electric midsize sedan rides on a newly developed EV platform that uses ultra-thin batteries and a pair of 200-kW (268-hp) motors in an AWD setup. It sprints from 0-100 km/h in 4.8 seconds. The fully independent, double-wishbone suspension with air springs is anchored down by 21-inch wheels.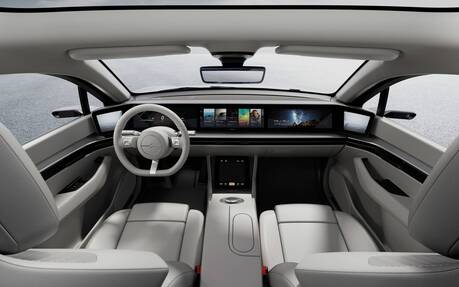 A total of 33 sensors, radars and cameras are spread throughout the vehicle, both inside and outside, to scan the road all around and allow autonomous driving (starting with level 2 all the way up to level 4 in a few years' time) while simultaneously taking care of occupants' wellbeing.
The interior fascinates with three large infotainment displays. The facial expression and body movement of drivers are used to gauge their concentration and fatigue levels. Connectivity through the 5G network is part of the mix, too, along with artificial intelligence that enables the car to learn users' preferences and habits.
Meanwhile, people keep waiting for Apple's response…