Aston Martin Announces Changes for 2022… and 2025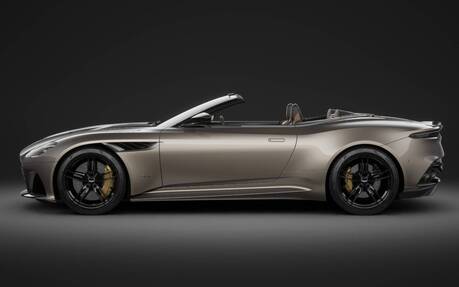 Aston Martin has announced a series of changes to its lineup for the 2022 model year. At the same time, the British luxury automaker is inaugurating a new online configurator that has all the makings of a video game. In fact, it uses the Unreal Engine developed by Fortnite maker Epic Games.
First off, the DB11 grand touring coupe gets a more powerful twin-turbo 4.0-litre AMG V8 engine, now rated at 528 horsepower and capable of a 310 km/h top speed. Customers can also select Sports Plus Seats which add extra support to the shoulders, thorax and legs for both the driver and passenger.
The DB11 equipped with the twin-turbo 5.2-litre V12 drops its AMR badge (Aston Martin Racing). Likewise, the DBS flagship coupe, which boasts a more powerful version of that same V12, sheds the Superleggera moniker and retains the three letters only.
Both the DBS and entry-level Vantage offer new 21-inch wheel designs, while the DBX crossover can be specified with 23-inch wheels, Sports Plus Seats and wireless smartphone charging.
Also for 2022, a new series of interior trim environments are introduced for the first time and make their debut on the configurator. The 'Create', 'Accelerate' and 'Inspire' environments are available across all models, offering combinations of materials, colours and features carefully curated by the Aston Martin Design team.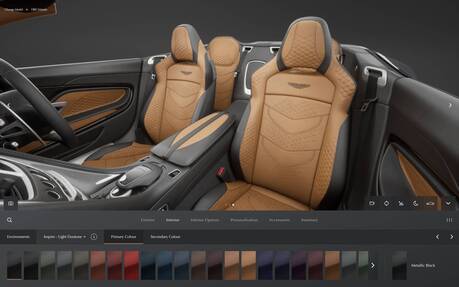 Hybrids and EVs are Coming
Looking past 2022, the face of Aston Martin will change quite a bit. A future variant of the DBX as well as the Valkyrie, Valhalla and Vanquish supercars will all combine gasoline and electric propulsion.
Then in 2025 the first fully electric Aston Martins will arrive. CEO Tobias Moers confirmed earlier this week that the next-generation DB11 and Vantage will be pure EVs.
An electric SUV is planned, too. And by 2030 at least half of Aston Martin's portfolio will consist of zero-emission models. Moers talked about a range of more than 600 kilometres, likely calculated using the WLTP test cycle over in Europe.