Subaru and Parks Canada Want You to Discover Canada's Wilderness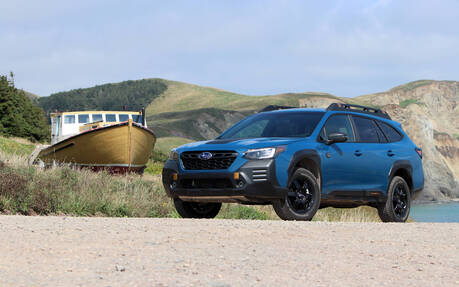 Once again this year, Subaru is throwing a bone to new Outback Wilderness and Forester Wilderness customers. Just like last year, individuals and families who purchase either vehicle will receive a complimentary Parks Canada Family/Group Discovery Pass.
The Discovery Passe grants access to more than 80 national parks across Canada, as well as national historic sites, and national marine conservation areas for a period of 365 days.
"By continuing our support of Canadian parks," said Yasushi Enami, chairman, president and CEO of Subaru Canada, Inc.  "We want to encourage our customers to get outside and create a deeper connection with nature. We will always support Canadians that wish to go deeper in the forest, higher up the mountain and further off the beaten path than ever before."
So whether you're looking to have a family picnic at the heart of La Mauricie National Park in Quebec, catch waves at Pacific Rim National Park in British Columbia or take a hike in the forest at Prince Albert National Park in the heart of Saskatchewan, Subaru's got you covered.
But if you're looking to camp at any of these places, you'd better start browsing whatever's left, because Canadians are eager to tackle the wild and spots are very limited.