Dissatisfied Tesla Owners in Norway Launch Hunger Strike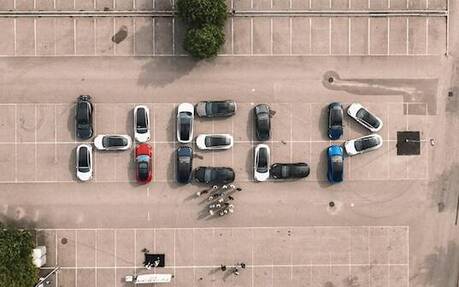 Norway is known all over the world as a paradise for electric and plug-in hybrid vehicles. As of July 2022, these accounted for nearly 90 percent of total new vehicle sales in the country—and 13 of the 15 most popular models in terms of new vehicle registrations.
The Tesla Model Y and Model 3 rank first and eleventh, respectively, but that doesn't mean everyone is satisfied with them. A group of owners has launched a hunger strike to put pressure on the automaker to improve its customer service and address various quality issues.
The protestors have also put signs on their vehicles to express their anger and list some of their grievances. They hope to catch the attention of Tesla CEO Elon Musk, but so far the latter has yet to respond.
Around 30 different complaints can be found on a special webpage created by the group, ranging from cold-weather charging and operation issues to design flaws (paint, seats, interior trim, etc.). There's also an "intense squeaking noise" and unreliable Autopilot system. Furthermore, the angry owners complain about poor communication with the company and a lack of support and dependability when repairs need to be done.
Will the hunger strike and everything actually work? Frankly, we doubt it.
Elsewhere Around the Globe
Earlier this month, the California Department of Motor Vehicles (DMV) accused Tesla of lying to consumers about its autonomous driving capabilities and filed complaints to a state administrative court.
In July, the automaker was the target of a class action in Germany alleging data privacy missteps and false claims about reducing CO2 emissions.
A short while earlier, the U.S. National Highway Traffic Safety Administration (NHTSA) expanded an investigation into Tesla's Autopilot following a series of collisions with emergency vehicles. Another investigation came from several driver complaints about unintended braking in Tesla cars.
And of course, we all remember that the Model 3 and Model Y were probed by Transport Canada last winter after 16 complaints alleging HVAC malfunctions that can affect windshield defogging/defrosting and therefore driver visibility. A recall was announced for some 2,000 units across the country (including a few Model S sedans, too), with the fix apparently requiring a simple OTA update. No hunger strike needed here.