2024 Lucid Gravity Unveiled as Electric SUV for the Space Age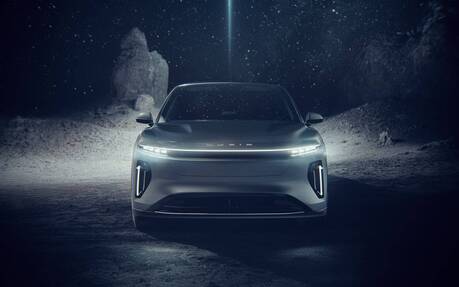 Before all the attention turns to the Los Angeles Auto Show later this week, and on the same day it announced the launch of two entry-level Air models, upstart EV maker Lucid has released the first official shots and more details about its first SUV, called Gravity.
"Just as Lucid Air redefined the sedan category, so too will Gravity impact the world of luxury SUVs, setting new benchmarks across the board," said Lucid CEO and CTO Peter Rawlinson.
Reservations will open early in 2023, but the first units won't land in driveways until 2024. That's because the company is currently finalizing the vehicle design and specifications, in parallel with continuing the expansion of its AMP-1 factory in Casa Grande, Arizona.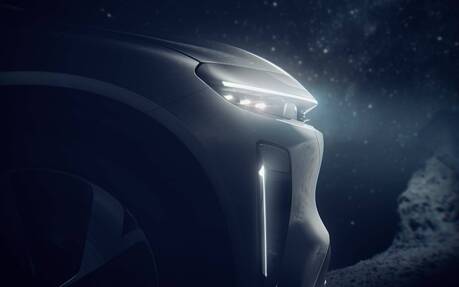 It Might Just Come From Another Planet
Derek Jenkins, Senior VP of Design at Lucid, described the Gravity as "a supercar in disguise and an SUV with flexible passenger and cargo space that seems impossibly big relative to the exterior size of the vehicle. And it does this all with Lucid's distinctive post-luxury design, inspired by California."
The images don't show everything or every angle, but Lucid seemingly wants us to believe the Gravity comes from another planet—or at least has more in common with a spaceship than a regular automobile. The headlight and taillight signatures are similar to the Air's, but the silhouette is naturally bigger and boxier, capped by a long and prominent spoiler at the top of the rear hatch.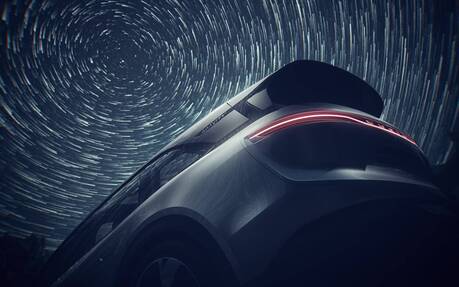 Once again, the windshield blends into the humongous glass roof to create an open-sky environment, as the two pictures of the cabin illustrate. There will be configurations for five, six and seven passengers, with available La-Z-Boy style seats in the second row and enough space to accommodate adults in the third row, Lucid claims.
Also, look for the brand's next-generation Glass Cockpit high-resolution displays, powered by the next generation of the Lucid UX software interface. The Gravity promises more range than any other EV currently on the market… except for the Air, of course, which can travel anywhere between 653-837 km depending on the battery.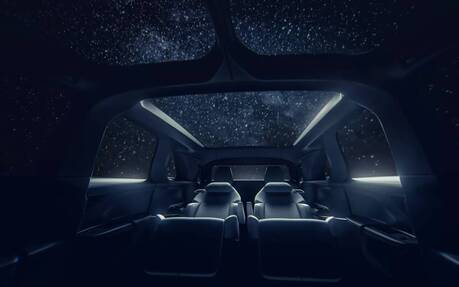 Prices Go Way Up
A little more than a year ago, Lucid announced Canadian pricing for the Air sedan, and it appeared that the base Pure model would start at $105,000 followed by the Touring at $129,000. As inflation rages on, they are now listed at $121,500 and $148,500, respectively, on the company's website.
The price for the Air Grand Touring is also way up, having gone from $189,000 to $212,500. With the Performance package, you're looking at $244,500. No model is more expensive than the triple-motor, 1,200-horsepower Air Sapphire special edition, however, which costs $327,500.