Mercedes-Benz Can Make Your EV Faster With 12-Month Subscription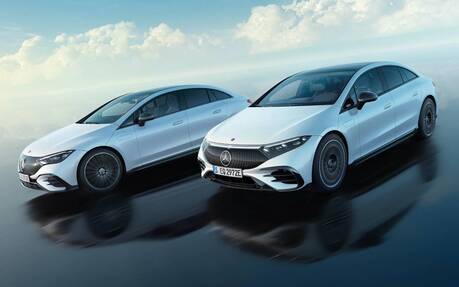 Subscription-based services are taking the auto industry by storm, even though more than 75 percent of people don't want them according to a recent survey by Cox Automotive. Of course, you can't blame automakers for seeking new revenue streams, but some are going a bit too far.
The latest example comes from Mercedes-Benz, as spotted by The Drive. We checked, and this goes not only in the U.S. but also in Canada.
On its online store, the company offers various digital extras including one called "Acceleration Increase" aimed at electric vehicle owners. It unlocks extra performance by improving 0-100 km/h acceleration times by 0.8-1.0 seconds, irrespective of the drive mode. An electronic adjustment increases the maximum motor output by 20-24 percent.
Here are the improvements:
Unlike other digital extras such as the AMG Track Pace data recorder, the "Acceleration Increase" is not a one-time purchase. It requires a 12-month subscription, at the end of which customers may decide to renew for another 12 months or not.
Curiously, the cost is lower in Canada ($900) than it is in the U.S ($1,200). While that might seem like pocket change given the retail price of these electric vehicles, such performance upgrade is different from the numerous connected services that drivers typically pay monthly fees for.
It's more like when BMW decided to require a subscription for basic features like heated seats and steering wheels in select markets—even though the vehicles already have the necessary hardware. Fortunately, customers in Canada (and the U.S.) are spared.
How many will accept Mercedes' offer? That's a good question. Let's just hope that no other automaker follows their lead.
Watch: 2022 Mercedes-Benz EQS Review