Survey: 75% of Car Buyers Don't Want Subscription-Based Features, Services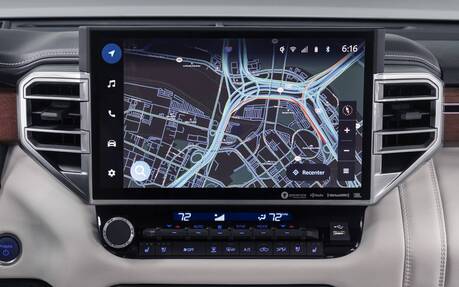 Car companies are actively looking for new revenue streams, one of which is charging car buyers extra on an annual or monthly subscription basis for some in-car features, services and upgrades. But are customers willing to pay? It seems the answer is no.
Cox Automotive recently surveyed consumers who intend to buy a new vehicle in the next two years and found that 75 percent of them don't want to pay an annual or monthly subscription fee for most items on their next vehicle. Rather, they expect most features and services to be included in the upfront sales price.
This is particularly true when it comes to heated and cooling seats (92 percent) and remote start (89 percent), but also safety technologies such as lane keeping assist (89 percent) and automatic emergency braking (87 percent).
Consumers are less adamant about services like in-vehicle Wi-Fi and stolen vehicle tracking, apparently. They recognize those are available by subscription and exhibit some willingness to pay extra.
Now, among the 25 percent of car buyers who said they would pay or might be willing to subscribe for some items, Cox Automotive learned that they would pay the most for the safety tech mentioned above—an extra $30-$35 USD ($38-$44 CAD) per month.
For performance upgrades such as increased horsepower, over-the-air software updates and features that keep track of the vehicle's operational performance and service, they'd pay $20-$25 USD ($25-$31 CAD) a month extra. As for creature comforts like heated/cooling seats and remote start, we're talking about $15-$31 USD ($19-$39 CAD) a month.
By the way, a 2021 study by AutoPacific revealed that heated seats are the No.1 feature people would like to have in their next vehicle, followed by blind-spot monitoring, parking sensors, all-wheel drive and lane-departure warning. Cooling seats rank ninth.
Cox Automotive's latest survey also shows that automakers have a lot of work to do to educate and sell consumers on the idea of paying extra. Only about half of consumers surveyed knew that paying extra on a subscription basis was even a thing, and just one in five said they had tried subscribing to services, either on a free trial basis or a paid subscription.