GM Recalls 163,000 SUVs and Pickups With Faulty Headlights in Canada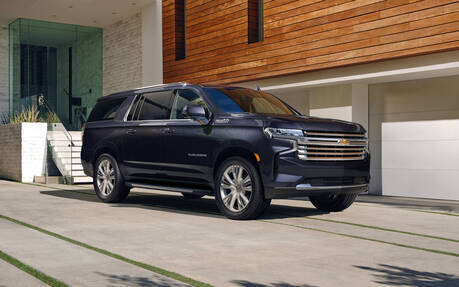 General Motors this week announced a recall affecting large SUVs and pickups in Canada. The problem is nothing too serious, but the number of units involved certainly is. We're talking about 163,611 vehicles overall.
Essentially, the automatic headlamps may not turn on soon enough as it becomes dark outside. Canadian regulations require automatic headlamps to turn on when the ambient light level drops below 1,000 lux, which doesn't seem to be the case here, compromising visibility for drivers.
The full list of affected models includes:
General Motors will notify owners by mail in the coming weeks. The good news is that no visit to a dealership is required in most cases, as the problem can be fixed through a simple over-the-air update to the body control module (BCM) software. Alternatively, owners may schedule an appointment to have the update performed at a dealership.
This isn't the first time that these SUVs and pickups are affected by a lighting issue. Last fall, GM recalled over 85,000 vehicles across the country because the daytime running lamps may stay on when the headlamps are on, once again not complying with Canadian regulations. An update to the BCM software is the remedy there, too.
Watch: 2023 Cadillac Escalade-V Unleashed With 682 Horsepower