Ford F-150 May Soon Get Street Performance Variant Called Lobo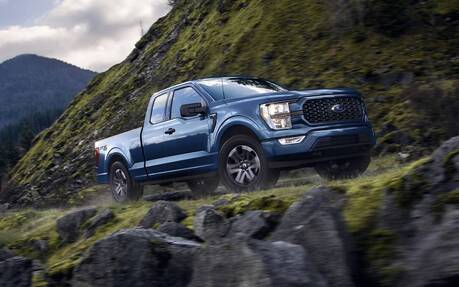 Ford recently confirmed it will introduce the refreshed and updated 2024 F-150 at the North American International Auto Show in Detroit in mid-September. Rumour has it the event will possibly include a new street performance model.
Remember the gas-powered F-150 SVT Lightning that was sold from 1993-1995 and 1999-2004? Of course you do. With the name now being used on Ford's electric pickup, the latest addition to the F-150 lineup will reportedly be called "Lobo."
Yeah, we know, this is exactly how Ford calls most F-150 models down in Mexico, but that probably wouldn't stop the company from using the name north of the border, as well.
Citing anonymous sources, Ford Authority reports that the Lobo will be a standalone F-150, kind of like the existing, off-road-biased F-150 Raptor. It won't be just an appearance package or something like that.
Look for a lowered suspension, performance tires and much more aggressive styling. Beyond that, it's anybody's guess.
What about the engine? Certainly we don't expect the base 3.3-litre V6 to be a good fit. Ditto for the 2.7-litre EcoBoost V6. Our best bet is the 3.5-litre EcoBoost V6 (shared with the aforementioned Raptor) or the 5.0-litre V8. Ford could go with rear-wheel drive only, but that's just speculation, too.
Come back in a few weeks for more details about the 2024 Ford F-150 and the rumoured F-150 Lobo that could soon join the lineup.