2017 Nissan GT-R: The State of Things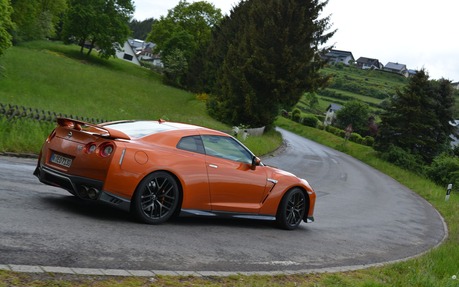 I believe I've reached an age where I'm properly able to glance back to the past with nostalgia and optimistically look to the future. The present, however, is a different situation…
The present is always about change and human nature doesn't take too kindly to change. That's how the average person reacts and I'm no more than average, perhaps even below average. You see, when it comes to cars, I like things the way they used to be. I own five jalopies, the most recent. They're good at doing a few things, either going fast, carrying people or just looking good.
My job involves driving countless new cars every year, a task I've held for nearly 18 years, and I know I'm truly blessed to be able to say this. Trouble is that the vast majority of today's cars are very good at doing many things, from luxury and to comfort, to fuel economy and tearing the sound barrier. I don't object to any of this, in fact I think fast cars that can average well under 10 L of fuel per 100 km should be the norm!
However, I do strongly believe that some things should be sacred. But then again, this is only my opinion and I'm certainly not the guy that purchases $100k+ cars.
If you're a car buff, the words R35 GT-R conjure up insane rates of speed, massive power, quarter-mile crushing acceleration and a look only a mother can love. It's rough around the edges but hell, for the price of a new 911 Turbo, your GT-R will punch out 1000 hp and set land speed records. The GT-R is a beast, this is its reputation, its reason for being. Everybody loves it the way it is.
Everybody is clearly not enough, as now Nissan wants to move away from this. What?
This is where I take offense to change. But I know, in the end that I'm in the wrong. The likelihood is that Nissan will sell even more because of the car's newfound refinement. Nearly 30,000 units of the GT-R have been delivered since 2008 and I'm willing to bet that its appeal will grow and more potential buyers will make the trip to their local Nissan dealership.
I forge that carmakers aren't in the business to please enthusiasts; they're in it to make money. As the Porsche 911, Audi R8, Aston Martin DB-next, Lambos and all of them clean up their acts, it's only logical that Nissan follows suit. This is the state of modern cars.
As for me, I'll stick to my old clunkers but I can't wait to drive the next Camaro ZL1 and Panamera.