The Lamborghini Urus is Exactly What we Expected from Lamborghini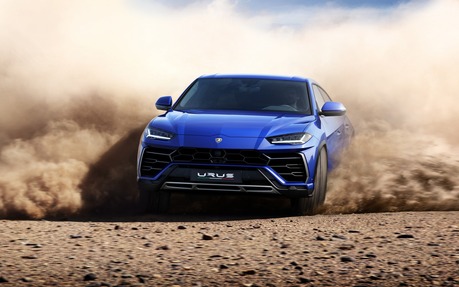 Alright, here we are guys. This is where our automotive industry has landed. People are turning so much towards sport-utility vehicles that even Lamborghini, the makers of child poster dream machines—destined to do one thing and one thing only, attract attention—will now commercialize its own SUV. At least it wouldn't be the first time such a machine came out of Italy. Does anyone remember the Lamborghini LM002? I think we can safely say that the Italian carmaker is a pioneer at manufacturing this kind of vehicle. Here it is then, the first Lamborghini SUV in over 30 years; the 2019 Urus.
Big, big Numbers
Under the Urus' hatchback body, which could easily be mistaken for a Toyota C-HR under a blanket, almost exaggerated numbers in tune with the Lamborghini name. The engine is a 4.0-litre, twin-turbo V8. The transmission is an eight-speed automatic. Total output is rated at 641 horsepower and 627 lb.-ft. of torque. And acceleration from 0 to 100 km/h is claimed at 3.6 seconds. Because of course it is. The Urus will be able to reach a top speed of 306 km/h, so don't worry, you shouldn't have an issue with getting your kids to school on time.
The Urus is in fact very real. What you're seeing in these images isn't some concept or design exercise, it's the real deal. The Urus is intense, in your face, radically styled and exactly what we expected from a Lamborghini SUV. Its price tag will sit in the vicinity of $225,000. At the moment, Lamborghini hasn't disclosed anything about where its engine and platform were sourced from, or where it will be built, but we wouldn't be surprised if it shared mechanical components with vehicles from Audi. We'll tell you more about this extreme people mover as we get some extra information.