GM, Ford to Make Fewer EVs in 2026 Than Tesla in 2019
General Motors and Ford have made headlines with their bold electrification plans in recent years. The former intends to double EV resources by 2021 and launch 20 new models globally by 2023 (many of which were secretly previewed a few weeks ago), while the latter aims to add 40 electrified vehicles to its lineup by 2022 thanks to an $11 billion USD investment.
However, don't expect to see a lot of them on the road soon.
Although executives from both GM and Ford have declined to comment, the two automakers' combined output in North America in 2026 is expected to be 320,000 EVs, according to internal planning information provided to suppliers and obtained by AutoForecast Solutions.
As Reuters reports, that is nearly 10 times the 35,000 units they have planned to build this year, but fewer than the 367,500 cars Tesla delivered globally in 2019.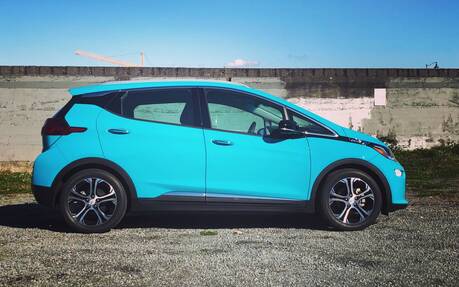 And get this: GM and Ford are apparently on track to make a total of 5.2 million SUVs and trucks in North America in 2026—outpacing passenger cars by 8 to 1—with around 93 percent of those expected to be powered by an internal combustion engine.
"GM and Ford understand that buyers want more SUVs and trucks, but they're also trying to play to Wall Street, which thinks the future is all about electric vehicles," Sam Fiorani, vice president, global vehicle forecasting at AutoForecast Solutions, told Reuters.
GM CEO Mary Barra has previously stated that her company will be "as aggressive as customers demand" when it comes to EVs. Ford has a similar approach, not wanting to force these vehicles down our throats but instead letting the marketplace dictate the volume.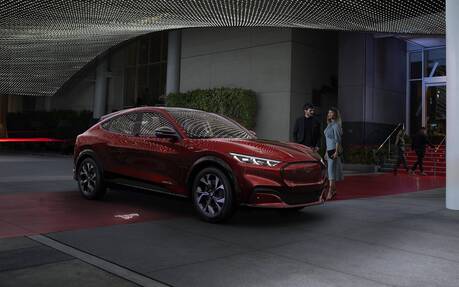 Keep in mind that data published by AutoForecast Solutions focuses on North America only. Europe and China, which are the two largest EV markets in the world, are no part of it.
As long as gas prices in Canada and the U.S. will stay low, battery-powered vehicles from GM and Ford will continue to represent a small fraction of their total production.