Honda Trademark Filing May Hint at Future Off-road Models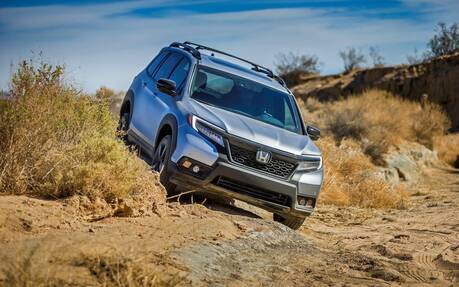 The launch of the all-new 2021 Ford Bronco a few days ago isn't just a direct shot at the Jeep Wrangler and a stunning example of what the Chevy Blazer could have been. It's also the hottest topic across the industry and among SUV enthusiasts.
Now, many people are wondering: who will strike back first?
It's possible the answer is… Honda. We're serious—we think.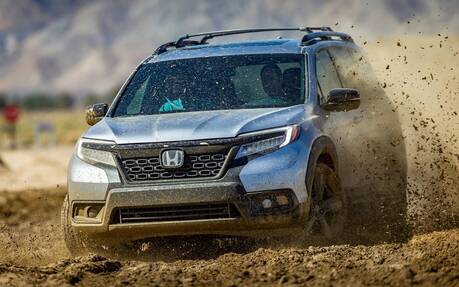 As reported by CarBuzz, the Japanese manufacturer has just filed an application to trademark the name Trailsport in the U.S. as it relates to "[a]utomobiles and automobile structural parts." This seems to suggest that Honda is considering one or more future vehicles specifically designed with trails and off-road driving in mind.
Most likely, we'd be looking at hardcore variants of existing models rather than brand new products. The Honda Passport, which is undoubtedly the most adventurous vehicle in the lineup right now, could be even more capable in Trailsport trim. Underbody skid plates, big all-terrain tires, extra body cladding, beefed-up suspension—you get the picture.
The Ridgeline midsize pickup, which rides on the same chassis, appears to be a strong candidate, too. But would Honda dare to crank things up to the same level as, say, a Jeep Gladiator, Chevrolet Colorado ZR2 or Toyota Tacoma TRD Pro? That's quite a big step.
Assuming the Trailsport treatment isn't so radical, we could even envision an off-road-ready Honda Pilot or CR-V. Does that sound like something you would be excited about? Hopefully we'll have more details soon.