Some 2021 Ford Bronco Customers May Not Get it Until 2022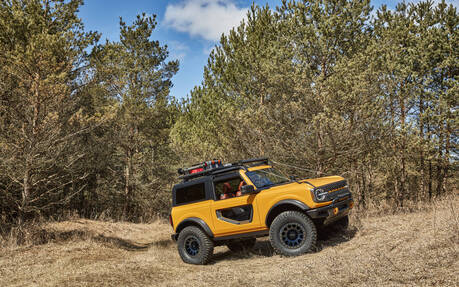 Have you already made your $100 deposit to reserve a copy of the all-new 2021 Ford Bronco? If not, you might not get it until… 2022.
Unveiled on July 13, the Bronco is an instant hit. While she couldn't provide reservation numbers, Ford Canada's communication manager Christine Hollander told us there is indeed plenty of interest in all variants of the Bronco thus far.
Consequently, even though the first deliveries are scheduled for next spring (more specifically in early June), some customers will have to wait until 2022 to get theirs. Another Ford spokesman in the U.S. said so in an interview with Car & Driver.
That means a wait of 18 months—and it will probably continue to grow in the coming weeks.
Given the strong demand, Ford has decided to double production of the Bronco First Edition (U.S. only) from 3,500 to 7,000 units, all of which are already spoken for. As for the other models, the company explains it will process reservations in about the same order they were received in.
And since customer-ordered Broncos are the priority, expect to see few if any available units in Ford showrooms and dealer lots before 2022.
That being said, don't forget about the smaller 2021 Ford Bronco Sport. Sure, it's less powerful and less capable in off-road driving, but it also costs less and will require a shorter wait. Production and deliveries are due to begin near the end of 2020.
As is the case with the regular Bronco, you can reserve one now with a $100 deposit on the Ford Canada website.