Steep $18K Fine and Impound for Speeding Ontario Driver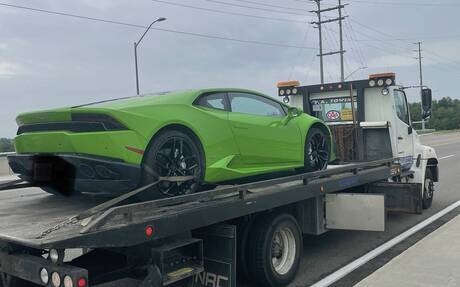 Exotic car rental by the day can be an exhilarating experience. It gives folks like you and me a unique opportunity to test out some of the finest marvels of automotive engineering on the road today, without having to dish out the six-figure purchase price.
And the cost of such an activity rarely exceeds a few hundred dollars for most vehicles in specialized rental companies.
That is, of course, if the driver obeys traffic laws and keeps out of trouble.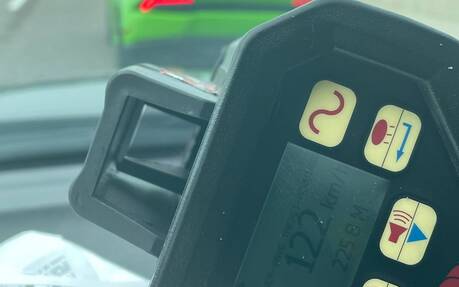 Otherwise, what can start out as an exciting day on the road can become a costly nightmare. A young Ontarian driver learned that the hard way this week when he was caught speeding in a rented Verde Mantis-coloured Lamborghini Huracan in Brampton. Peel Region Police clocked the enthusiastic driver at 122 km/h in a 60 km/h zone. And when a speed charge under stunt driving happens in Ontario at 62 km over the limit in an under-80 zone, the impoundment period is now 14 days.
All things considered, this infraction will cost the driver an estimated $18,000. Not only will he have to pay a hefty fine (if convicted), but he will also have to dish out the rental fees for an impounded Lamborghini Aventador which will be collecting dust for the next two weeks…  
Cst. Crouse observed this rented Lamborghini being tested out in a Brampton 60km/h zone. Due to the 14 day impoundment fee this rental will now cost this 28 yr/old London Resident $18,000 once it is returned to the rental company. #DriveSmart #Payless #TakeThePledge. pic.twitter.com/7YoMMsmBmS

— PRP Road Safety Services (@PRPRoadSafety) August 17, 2021