Tesla Supercharger Station Damaged Before Opening in Vancouver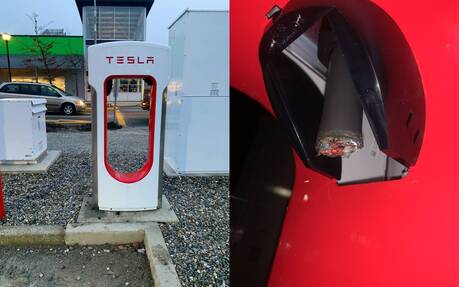 After three months of work, a new Tesla Supercharger hot spot was set to open before it was damaged by vandals earlier this week in south Surrey, B.C. According to Drive Tesla Canada, at least a third of the stalls sustained considerable damage. The station was almost ready to welcome its first Teslas as everything was in place.
Vandals cut the cables from four Superchargers stalls in an effort to steal and eventually extract the sought-after copper materials within the thick cables.
Copper theft is a common occurrence in electrical installations across the country. However, according to estimates from Drive Tesla Canada, the perpetrators will probably net 50 $ from the whole thing as copper sells for around $3.5 $ per pound at the moment.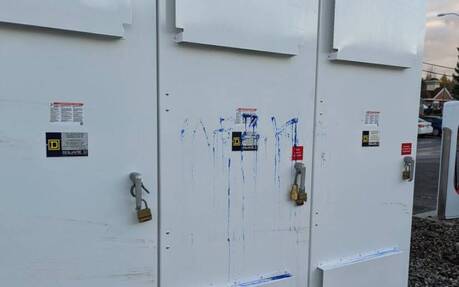 The week before, the same site was vandalized with graffiti and some plastic covers were broken off and taken from numerous stalls.
We don't know when the south Surrey station will be open. But once the severed cables will be replaced, everything should be good to go.
However, this is a reminder that charging stations, unlike gas stations, are often left unsupervised and are more prone to vandalism raising safety concerns for users.  
Sadly, someone has vandalized 4 of the chargers. pic.twitter.com/O42UT55UWi

— Kyle Conway 康有为 (@KC_Lumberguy) January 22, 2022