Mazda Announces 5 New SUVs, 3 Headed to Canada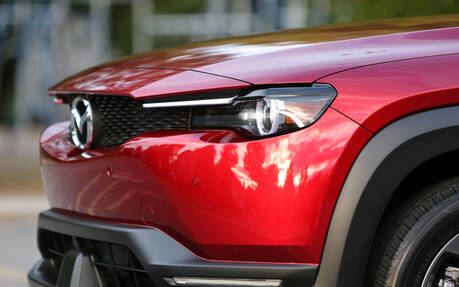 Mazda has quite a surprise today for the SUV- and crossover-obsessed: between 2022 and 2023 the company will launch five new models including the Mazda CX-50, CX-60, CX-70, CX-80 and CX-90.
"We aim to offer customers a diverse choice of SUVs able to provide both the driving pleasure and the latest environmental performance to meet demands in the continuously growing global SUV segment," Mazda said.
In November, Mazda will reveal the CX-50, which will become the next addition to the lineup. Built at the new Mazda-Toyota joint venture factory in Huntsville, Alabama starting in January 2022, this model will share its platform with the Mazda3 and CX-30. It will be sold alongside the popular CX-5, offering a wider stance, roomier interior and more robust AWD system, the automaker hinted.
The CX-5, by the way, will see its design evolve and its model lineup enhanced "through continuous product improvement" including the "latest safety technologies and connectivity features," according to a press release.
After the CX-50, Mazda will introduce two midsize SUVs for the Canadian and U.S. markets based on its all-new large-vehicle platform: the three-row CX-90 followed by the two-row CX-70. They will be available with Mazda's new longitudinal architecture and turbocharged straight-six gasoline engine as well as a plug-in hybrid powertrain. That sure sounds exciting.
In the case of the CX-90, the model will replace the current-generation CX-9.
Over in Europe and Japan, customers will have the new two-row Mazda CX-60 and three-row CX-80 to choose from. These models will primarily feature a plug-in hybrid system combining an inline-four gasoline engine with an electric motor. The new-generation straight-six Skyactiv-X gasoline engine and Skyactiv-D diesel engine will also be introduced in combination with a 48V mild hybrid system.
Don't expect them to land on this side of the Atlantic. However, if you've read our first impressions of the new, all-electric Mazda MX-30, you know that a range-extending variant equipped with a rotary engine/generator will be added sometime in the first half of 2022.
In the longer term, Mazda will launch a new product line that uses an EV-dedicated platform from around 2025. The goal is to complete the electrification of all the models it produces by 2030.